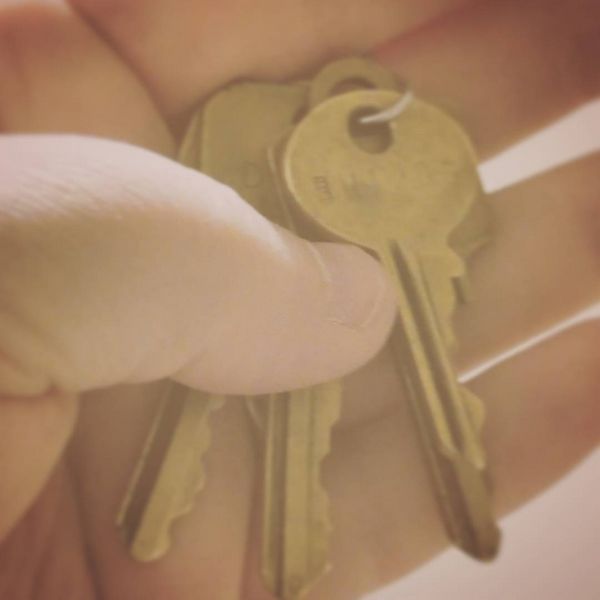 This week:
New apartment signed for; paint and dining room chairs and a pot rack bought; packing out of the temporary place begun; some groceries for moving day party bought; said moving day event posted to Facebook. Tapas and beer!

New job largely acclimated to; still a lot of training to get through. I'll be happy and relieved when I'm through all the training and into the permanent schedule and some semblance of a routine. (Of course, I'll also be eligible to get into the substitute shift rotation at that point, which will disrupt said routine, but also ease money stress.)
1:30 commute turned into a 2:45 commute during a heavy wet spring snowstorm. On RTD Appreciation Day, no less. (I was amused to read this article about the BART Twitter, uh, activity, on the train on the way home. Put my very minor and very occasional complaints about RTD into perspective; I do appreciate you guys, you are awesome!) Renting an apartment walking-distance from the lightrail was absolutely the right thing to do, because the busses, especially out here in the suburban hinterlands, are much less reliable under strained conditions than the train.
A delightful night of barhopping achieved (well, not much hopping – from the superb contemporary Cajun restaurant to the wine bar to the apartment) with a friend who lives in the neighborhood I'm moving into, and a friend who's in town for a few days. Wonderful. I laughed harder and more than I have in a long time, and it was sorely needed.
SCA cooking-centered demo attended ("Can you talk about medieval Spanish food for ten minutes?" "… will you be able to shut me up after ten minutes?"); lamb and onion empanadillas, membrillo y manchego, and spiced beets consumed by demo attendees with great enthusiasm.
Complete fail at anything school-related. I am writing this post while procrastinating on the week's reading, which read I must, and then write 500 words in response to, by midnight.
About 6k on Sam's story. Couple of blog posts started but stalled: the Miriam Black review; a deeper reflection on what I found lacking in The Three-Body Problem and what I look for in spec fic I read and write; a philosophical piece about class and art. I do want to get those posted, but I was just too exhausted this week, so look for all three of those coming up in the next week or two.
First four episodes of Daredevil watched. Not as emotionally grueling as I expected it to be, but I'm bracing myself for the part of the season where we get into Frank Castle's backstory. Jon Bernthal is spectacular; I've never been particularly a fan of the Punisher character, but I am a fan of nuanced portrayals of emotionally complex characters that could be charicatury in less-skilled hands. (See: John Reese.)
Zer0es
finished and Karen Memory
almost finished. Wake of Vultures on hold. I think I'm going to be switching to nonfiction for a little while after this binge of Wendig and weird west. (Wouldn't it be interesting to see Chuck write weird west? *lays down money*)
So my brain is pretty well mush. In lieu of actual content, an Instagram picture of skyscraper reflections playing against the brick wall of an old building off 17th: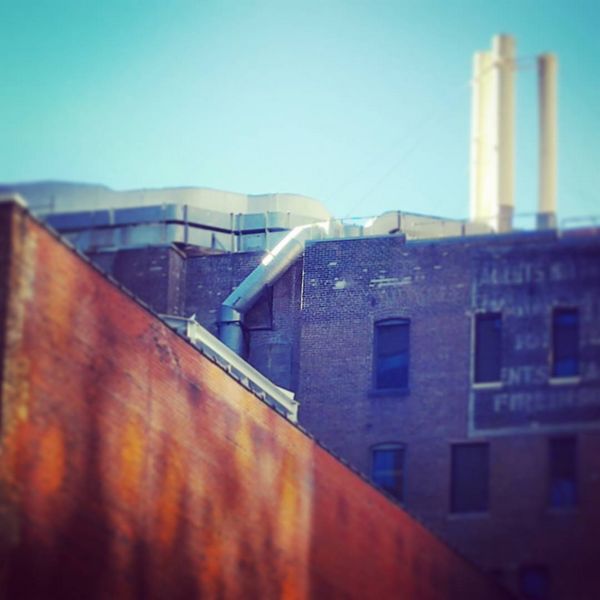 Next week! Actually moving into the new apartment, and then immediately turning around and going to AnomalyCon. *flails* There will be con posts. Remember, I'm pulling Teóriga down after AnomalyCon, so if you haven't read it, go check it out!